Anish Bhusal
Software Developer
@ RARA LABS
About Me
Computer Engineer | Software Developer at RARA Labs | Working on building critical infrastructure components.
Education
Pulchowk Campus
Institute of Engineering, Tribhuvan University
Bachelor Degree in Computer Engineering
High School
National Integrated College(NIC) HSS
+2 Science
Higher Secondary Education Board-HSEB
School Leaving Certificate-SLC
Arghakhanchi Secondary School
Work
Oct 2019 - Present
Software Developer
May 2019 - July 2019
Software Developer Intern
Jan 2019 - July 2019
Software Developer Intern
Projects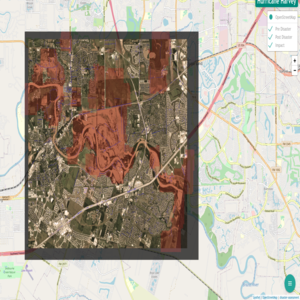 Disaster Assessment From Satellite Imagery By Analysing Topographical Features Using Deep Learning
This project deals with the assessment of disaster impact through the analysis of satellite imagery using deep learning techniques. Uses semantic segmentation on pre and post disaster satellite images to detect regions with maximal damage.
View Project
Computer Vision Based Vehicle Classification and Traffic Congestion Mapping in Kathmandu Valley
An application based on Deep Learning and Computer Vision techniques to track/monitor the traffic mobility in the roads of Nepal. Custom built dataset containing >3800 images of Nepali vehicles was used to classify vehicles in the road. Technology Used: Python, Django, OpenCV, Deep Learning (YOLO CNN)
View Project
Skills
Programming Languages
AI/ML
Web Technologies
Frontend: HTML/CSS/JS
Backend: Golang, Flask
Database Technologies